So I'm not totally sure how I'll format the posts for any of these days yet, so we'll kind of figure it out together as we go. Sound good? Good! Today's seller recap will be all COMC based with a sprinkle of Sportlots thrown in, as I haven't touched Ebay in a good long while.
I'll start with Sportlots.

I actually sold three cards on Sportlots within 24 hours of listing my account. They were three Tony Cingrani cards and the total sales price was under $1. I then never saw another sale for the next few months. So if you look under my name on Sportlots today, you will see 0 cards listed for sale. I think it's a great place to sell cards for guys with a lot of cards from certain sets, especially vintage sets, but for someone like me with a lot of assorted 90's junk, it wasn't any good.
So if you have like 300 1978 Topps cards lying around, think about Sportlots.
If you have 3 1995 Topps cards and 4 XFL cards and 2 Power Rangers cards...don't.
So on to COMC...first I need an obligatory
I believe I mentioned it before, but for those not in the know, COMC's past 4 months of missing information and slowed processing times all comes back to Beckett. In a nutshell, Beckett tried to buy COMC outright, and COMC said no. Beckett then did the equivalent of a 4 year old toddler tantrum by bringing charges against COMC and requiring that they stop using Beckett's pricing and Beckett's checklist almost immediately. Which is pretty insane...the pricing was semi-expected and a lot of people use other means (like most recent Ebay completed sales) as their source for prices anyways, but the Beckett checklist is THE checklist for cardboard today. Odds are if you collect a set, or player, or team, you've taken a peek at Beckett's checklist to see what cards you needed. So now COMC has been making their own checklist from scratch with user help...it's been a long tedious process but it's kind of neat to watch them rebuild themselves from the scrapheap up.
Anyways, this is a seller post, so I'll refocus. I sent in 100 cards to COMC in February, and most were uploaded by April, the 8 week date (some took a little longer since that's when everything went to poop regarding Beckett). I also bought some cards to "flip" and have since gotten pretty good at it. All those cards sold, 9 "premium" cards sold (you send them in for a $1 each and they all post within a week), and I've since pretty much just gone to flipping. I'd highly suggest some of you guys try it if you haven't. Essentially you look for a card on the site that is underpriced (usually in a sale), like this Sean Lee: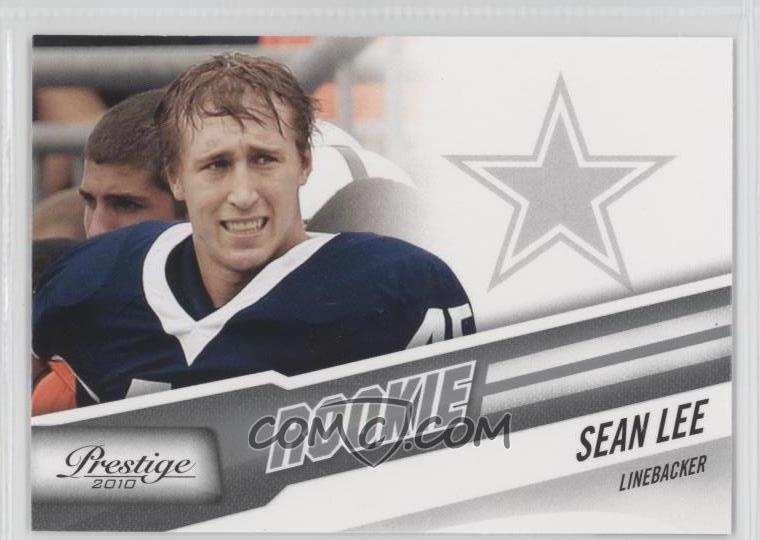 I bought it for $0.17 in a sale. The next highest price on the site was $0.70, so I repriced mine at $0.65.
Then today a guy offered me a 50% off offer and I accepted, netting me $0.33 and an overall profit of 16 cents.
I had the card for about 5 days, and I've been fairly successful at these little flips time and again. It actually got me from an initial payment of about $45 to start (processing, shipping, flips I bought) up to $107 after my last port sale. Maybe only like $15-20 a month in the end but it's kind of neat to experience this part of the hobby!


I'd like to make more money faster though, so I'm starting to press my luck with bigger purchases. Some of my more recent purchases, all of which are a little knee-jerk esque following the MLB trade deadline, include:
This Colin Moran Autograph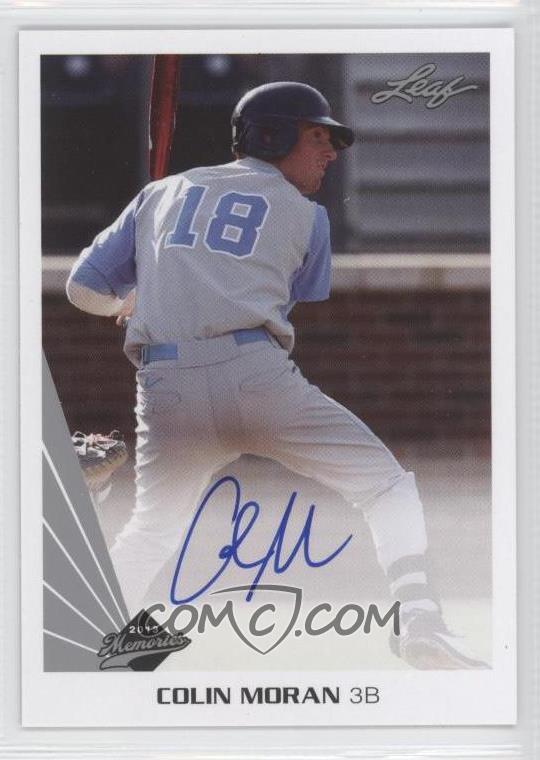 Moran was a Marlins top prospect, but they traded them to Houston in the Jared Cosart deal. The Astros don't really have a good 3B and Moran could rise quick, so I think this card should net me a few bucks!
I also added this Eduardo Rodriguez card after the Orioles shipped him to the Red Sox: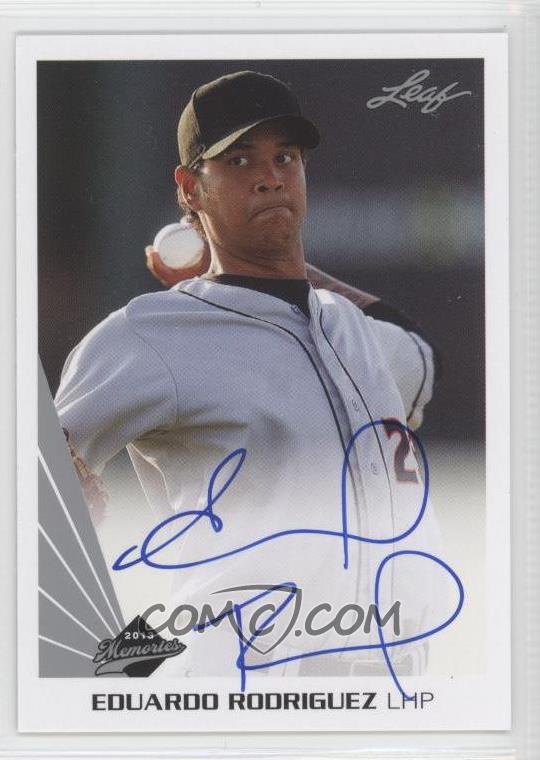 Similar situation of a guy going to a new market, and with the Red Sox it's one of the bigger card markets. The downside is both cards are Leaf autographs, and Leaf doesn't do nearly as well as your Topps or Panini or even Upper Deck typically. But I had a few dollars of room so I'm thinking I'll at least get a decent offer on these guys.
Finally, it's really hard for me to completely separate collecting from flipping. I'll often buy stuff to flip that I also wouldn't mind keeping if it never sold. Such is the case with a few Thad "The Champ" Lewis cards I got. Right now he's battling for the Bills backup job, but after some nice spot starts last year he could be an E.J. Manuel injury away from some playing time. I grabbed three of his Sage Hit autos (one I bought for 80 cents!):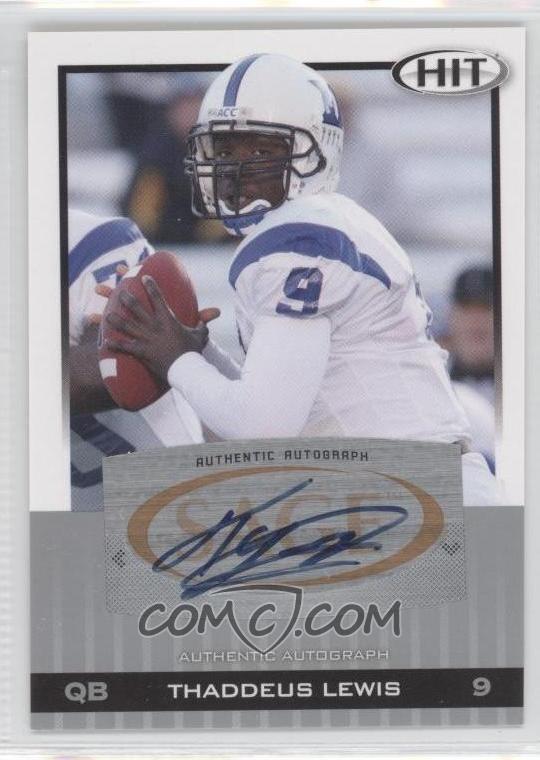 And then also snagged a copy of his PressPass Portraint Edition auto: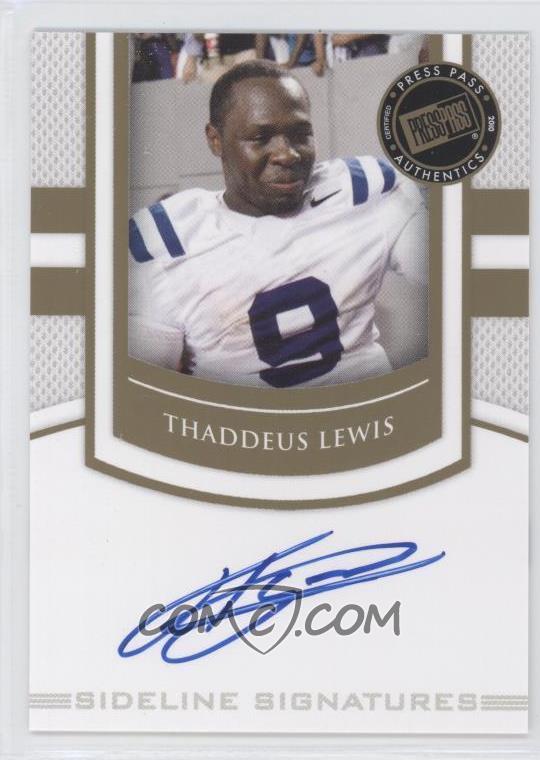 If they don't sell...well then I guess I got myself a new PC.
I'll round the post up there today...we'll see in the future if I follow more of a set format or if these things will always just kind of be stream of consciousness. I will add a recap though of sales figures, just so you guys can have an idea of how my sales are going on COMC! I'll add Ebay ones when I make them too.
COMC Stats
Current Cards for Sale: 279 total, 236 distinct
Total Asking Price: $251.5
Total SRP (their version of Book Value): $305.75 (with 173 cards left to be priced)
Most Recent Sale: Sean Lee Playoff Prestige - 33 cents, 17 cent profit
August 2014 Sales: 9 items for $2.22
July 2014 Sales: 963 items for $313.42
2014 in general: 2,334 items for $730.03