(Voting is still open for Ballot 8 of the GSNHOF - so if you haven't voted yet, do that first
here
.)
Can't introduce a new ballot name this week since the ballot is live, so I figured instead I'd introduce a guy with SEVERAL fun nicknames. This man, this myth, this LEGEND, is Arlie Latham, a turn of the 19th century player whose career lasted from 1880 to 1909 with several gaps in between. Here's a nice little pin back of the guy:
Now, Latham would be remembered for his career alone even if he had no crazy nickname. He's still 7th all time in career stolen bases and has the record for oldest stolen base at age 49. He also has a negative record - most errors by a 3B in league history, over 200 ahead of the next nearest player. Both of his records seem to be quite safe, so he may be remembered for those for a long time.
He'll be more remembered for his hijinks though, which gained him several nicknames, including "The Dude," "The Hustler from Hustletown," and the aforementioned "The Freshest Man on Earth." While the latter was technically a reference to a popular song of the day, it also fit his personality, as Latham was a nut on the ball field. Famous playing career incidents include lighting a firecracker under 3rd base to "wake himself up," doing somersaults to avoid tags on the basepaths, and his trademark terrible defense. Some even took to renaming grounders that got through the infield "Arlie Lathams" due to the number of balls that got under his glove.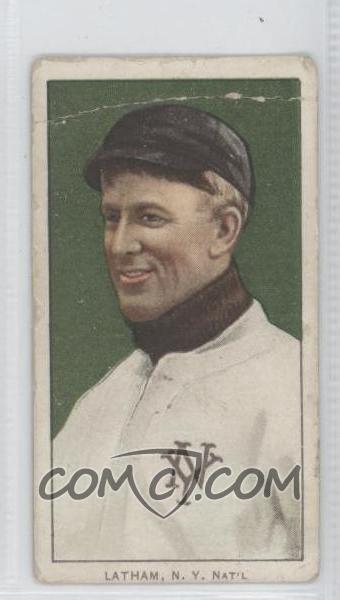 Latham really make a name for himself after playing though, as he became the first ever first base coach and did some memorable things in his role as base coach and assistant. One notable story comes from a game where it grew dark and Latham's team wanted the game cancelled. Latham proceeded to light twelve candles in the dugout as "a message" to the umpire, and the umpire came over and blew them all out. So Arlie relit them, and when the umpire came back over he was so peeved that he cancelled the game, declaring Latham's team in forfeit. Just Arlie being Arlie!
Even better though, is the rule change that Latham brought on regarding 3rd base coaching. Given that the position was so new, there were very few set rules for coaches other than staying outside the foul line, so Latham would walk up and down the third base line during at bats trying to distract and disrupt the pitcher. After many pitchers and teams complained, the major leagues put the third base box into the rule book to ensure antics like Latham's didn't become the norm. So even after his career ended, Latham was still getting his name involved in the great history of baseball.
On a side/weird note, despite his notoriety and place in the record books, Latham really has very few baseball cards to his name. He has 17 "cards" from his playing career (several are pins or coins) and only five cards since, with non since 1995 Conlon.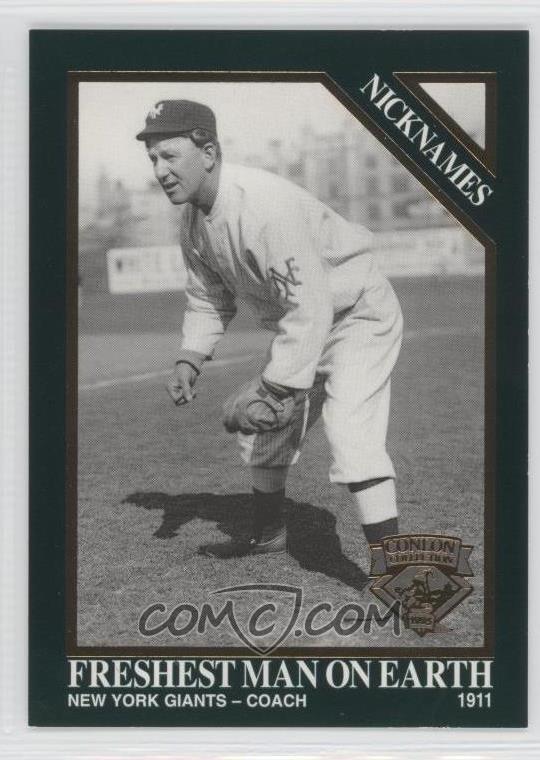 With so many retro sets these days, you'd figure Latham would get a bit more love. Nevertheless, even though he's a lesser known player, he'll definitely never be forgotten by those who are aware of his antics and achievements on and off the field.