One more random post before I finish off Dennis' stuff. I was browsing that same portion of COMC as I did the other day, and came across a few cards from some 2002 Bowman set. I've never seen them before, but I think they look pretty cool. Here's one of Freddy Sanchez: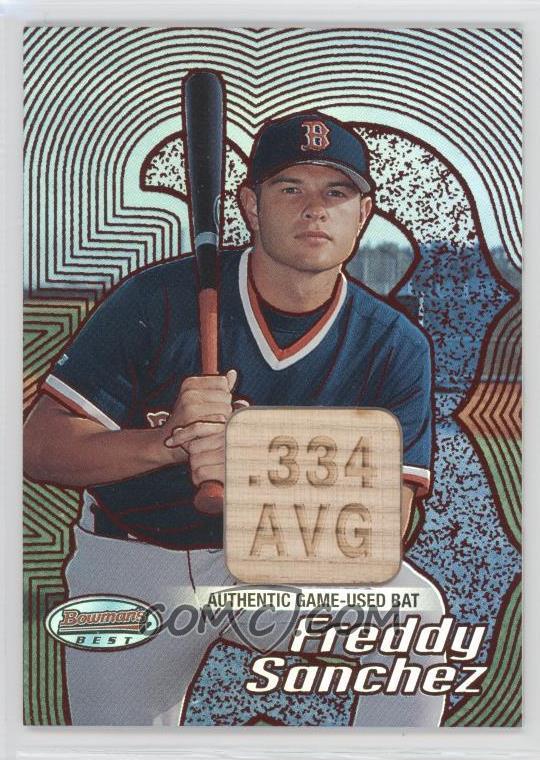 It's definitely busy, with the crazy lines in the back and that dark red outline. But I dig how they personalized the bat piece in this card to the guy on the card - I've seen symbols stamped into bat pieces before, but never really words/stats like at this level. So I think it's neat.
There also appear to be variations as I saw these two both on COMC as well:
The one on the right has the traditional symbol, but then the left has a stat. Looking at Beckett makes me think that there might be 2-3 parallels of each guy (a red one, a blue one, an autograph parallel with a bigger bat piece for some guys) with different print runs for each parallel. Regardless, it's a pretty cool set, and it would be an interesting set to chase. Though a pricey one too - David Wright and Jose Bautista both have early cards in this set, which has to be one of their first (if not the first) relic to each of their names.