With so few Seneca Wallace cards in the world, I finally decided to pay for some customs to be done. I've received free customs and I've traded for customs but I had never paid for them before, so this was kind of a cool new thing for me, and I'm pretty glad I did it!
I talked to these two guys on Blowout, one who designs and one who makes the physical cards for you. Not as complicated as it sounds, and the only thing I had to really do was say what I wanted and send some jersey pieces for a jersey card I wanted. When it was all said and done I ended up with two cards and I think they both look GREAT!
The first was based on one of my favorite baseball sets of all time, 1995 Leaf: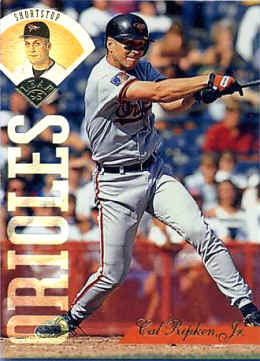 I know what you're thinking...why baseball for a football card, especially a set with a baseball diamond embedded in the design? Well, I'm weird, and I thought it would look cool. I'd argue it does:
Things I like: The Browns text, the way Seneca's photo fits nicely with the fonts.
Things I LOVE: The little baseball field head with Browns helmet, especially since it's refractor-y like the original, the bottom right name lettering as the script looks pretty damn close even though it's hard to duplicate a random Fleer script from 18 years ago.
The back is nice too:
The dual images are fantastic, and I love the way the vital stats look in the baseball diamond. The stats are laid out nicely as well. I know most people will look at this and will be confused since it's not a baseball card, but I just see a nicely done card of my favorite player!
The other card will make a lot more sense, as it's a football card originally, though it still emulates an old design: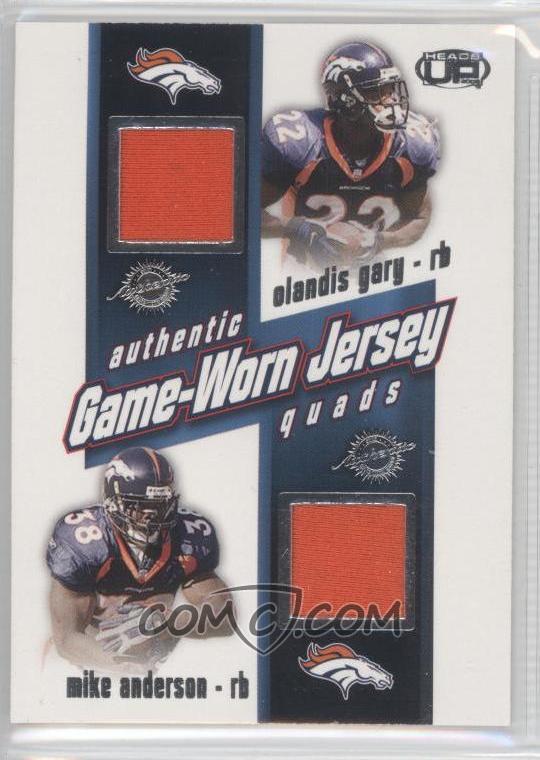 I was collecting this set for a while and it's awesome because, much like Topps Total, it tried to capture as many football players as possible in its set. Only this one did so with a jersey card set, meaning that there are guys in this set who never got a jersey card again. The cards are double sided by the way, so that's four guys per jersey card (hence the quads). I think I may need to reattempt collecting this set now that I have a custom made from it!
So what did I do with a quad jersey card? Well I put four Seneca Wallaces on it of course, a career retrospective of course:
The jerseys are, from top to bottom: from a damaged Jamal Anderson card, from an authentic collegiate worn Seneca Wallace card, from a damaged Priest Holmes card, and from an authentic collegiate worn Seneca Wallace card. In other words, the Iowa State and Packers pieces are Seneca worn, the Saints and 49ers pieces are not (though they are game worn and they do look snazzy in those places).
Obviously this is now one of my favorite cards in my collection, if not my favorite card. I just love the set, and I think it's a real neat way to combine Seneca's career aside from his Seahawks stop (which already got tons of hobby love) and his Browns one (since the other card I got was Browns). Truly a beautiful card, and I hope you guys will agree!